Wedding Pictures - page 4
After the ceremony and the honeymoon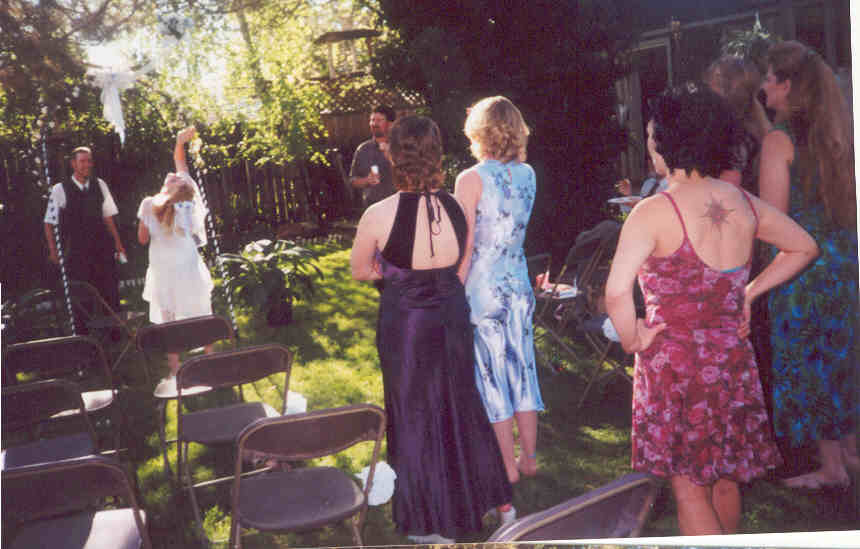 The bouquet toss...
Debi made a fake bouquet out of silk roses so that the real bouquet of real roses could be dried and saved.
Sarah caught the bouquet!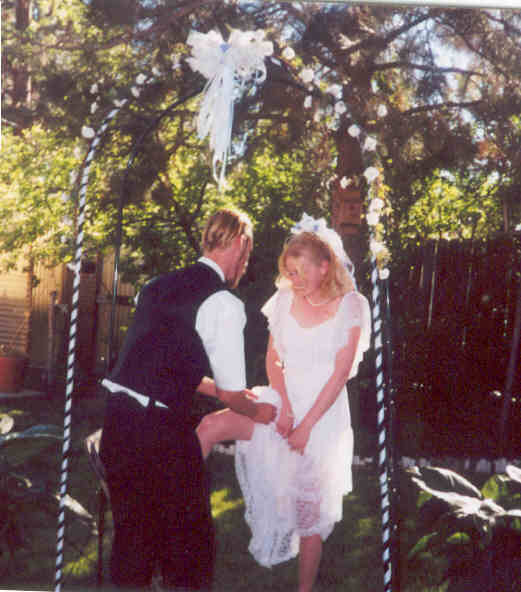 Taking off the garter!
"Whoo hoo, show us some leg!"
Josh removed it with his teeth.
Roshelle kept the garter, which was from Debi's marriage to Joshua's father Ryan Day.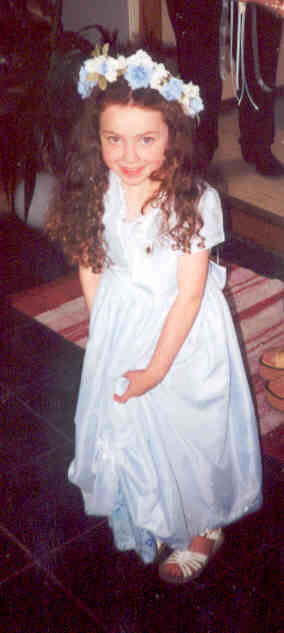 Sarah Ludwick, age 4.
Flower girl, Bride's cousin.
Opening the presents! Oh what fun!
This is the best part!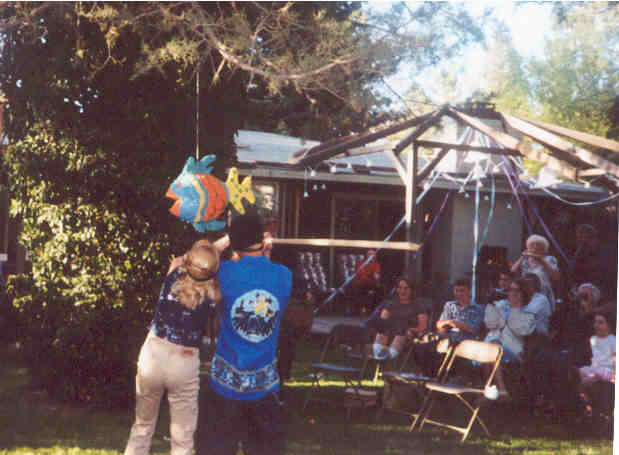 The Piņata.
The guests all put in small items.
The bride and groom's hands were tied together with the stick,
they were blindfolded. It was great fun to watch them swing and swing at nothing!
We all got a great laugh and the couple got some neat items.
The Honeymoon
The bride and groom stayed at the Riverhouse Resort for two nights.
Their room was wonderful with a fireplace, hot tub and river view!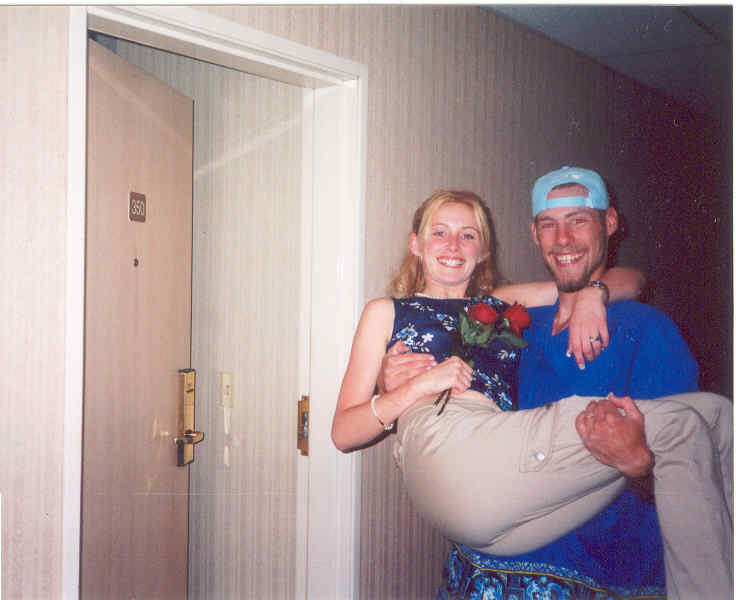 Over the threshold we go....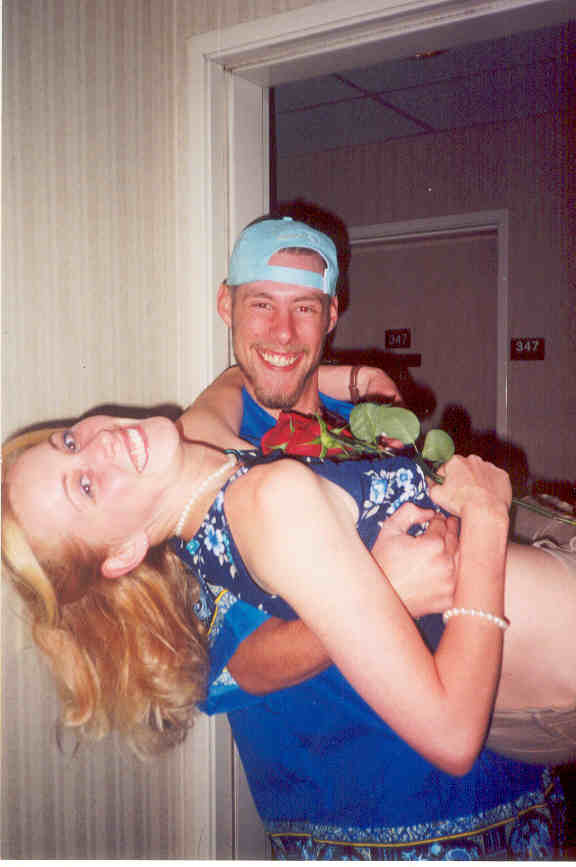 Are they excited to be alone, or what?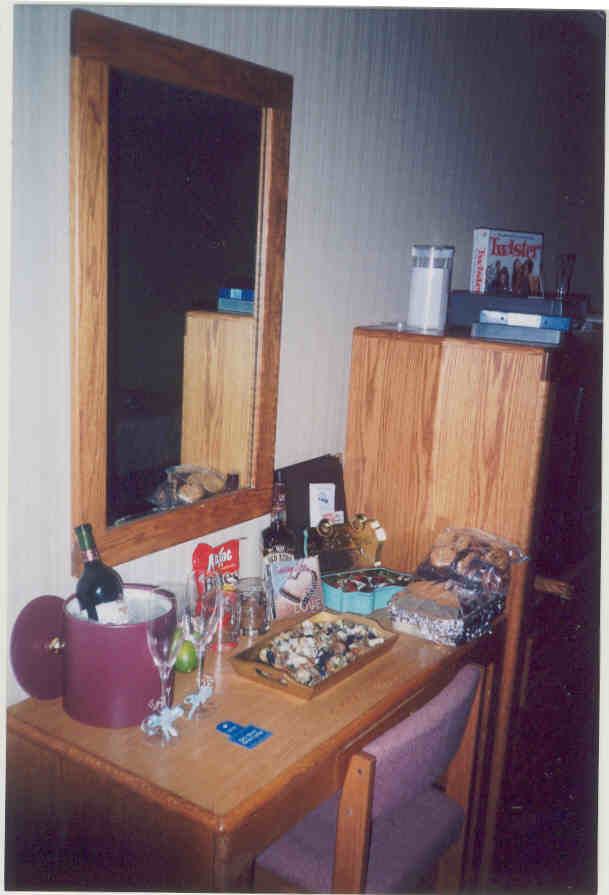 Debi and Linda went into their room before they arrived and set up some things for them.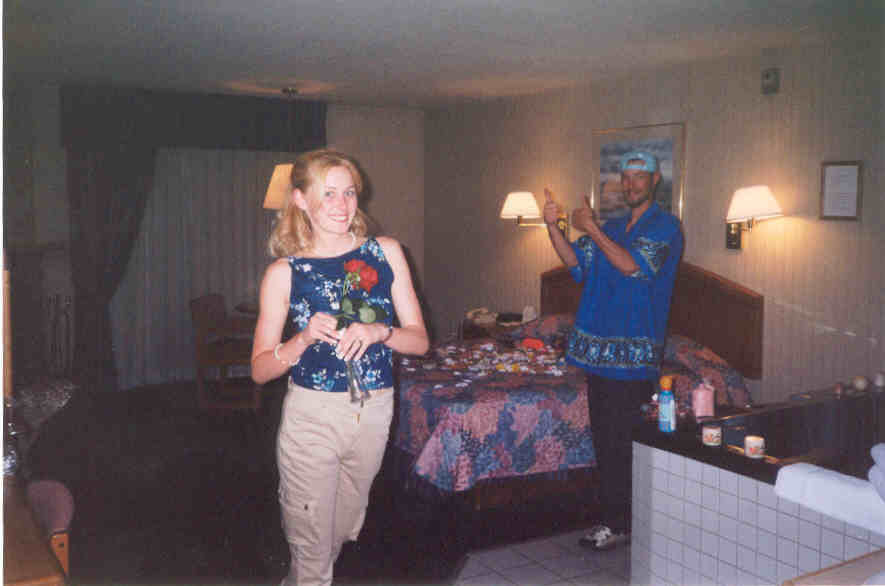 Do you think they liked it?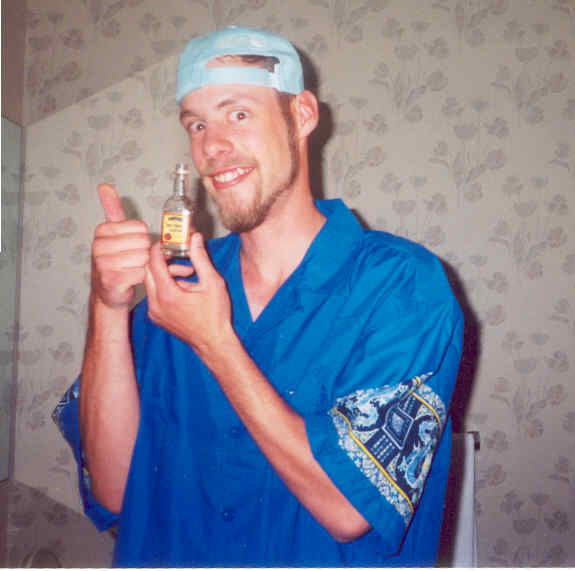 Celebrating a little are we?
(Shhh...we won't tell that they were under 21)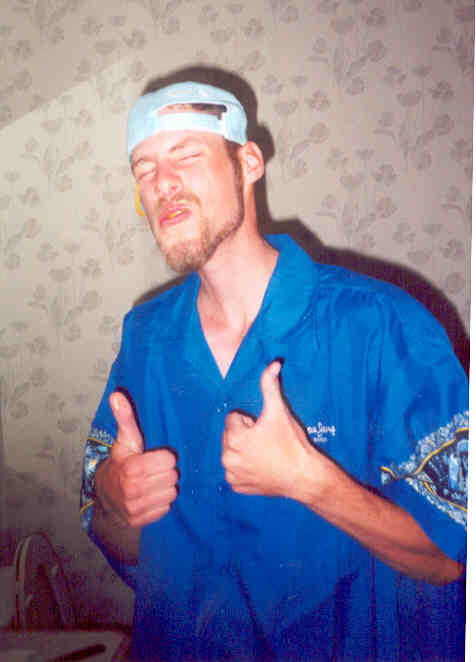 A little sour?
Josh with lime.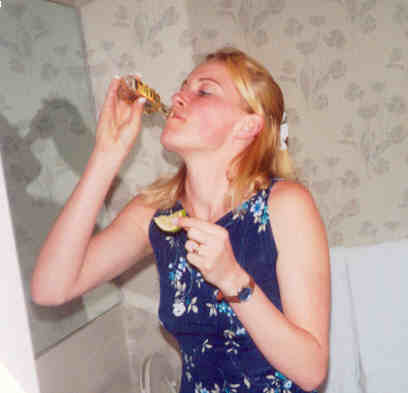 Bride's turn...mmm....smooth....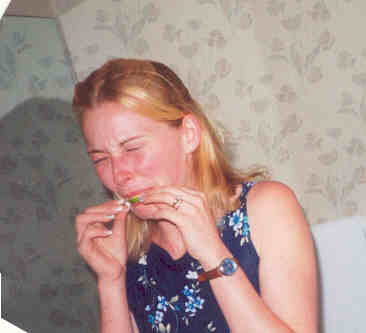 NOT!
Sour puss!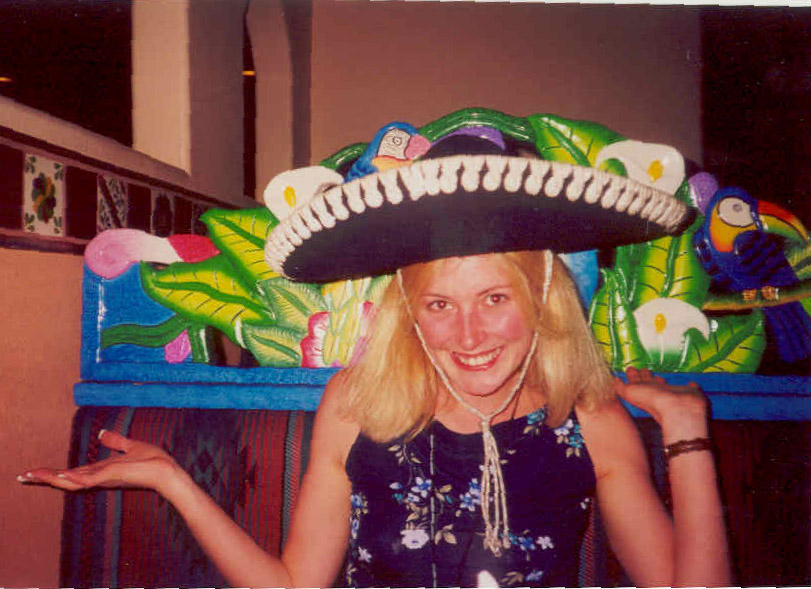 Can you get any cuter than this?
My new daughter in law, Roshelle Ann Day.
The wedding turned out perfect.
Everything was wonderful and the bride and groom were fantastic.
Please welcome our newest family member, Roshelle Day,
to our wonderful and loving family.
Cards and well wishes can be sent to:
Mr. and Mrs. Joshua Day
244 SW Rimrock Way #4
Redmond, OR 97756