Here are some of the digital pictures taken of Josh on his leave visit home to Oregon.
More will follow soon.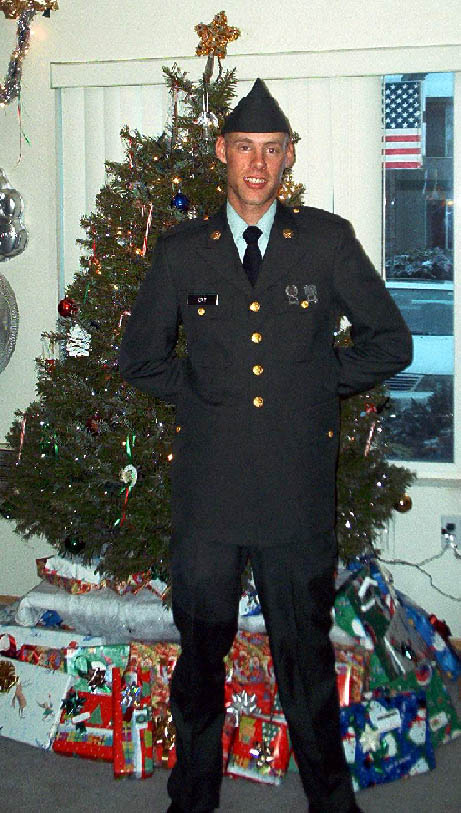 PVT. Joshua Day
U.S. Army - D3-10
Christmas at Mom's house
Pvt. Day with his brother, Justin Day.
Oops...yes, his brother does look taller, I believe.
How did that happen?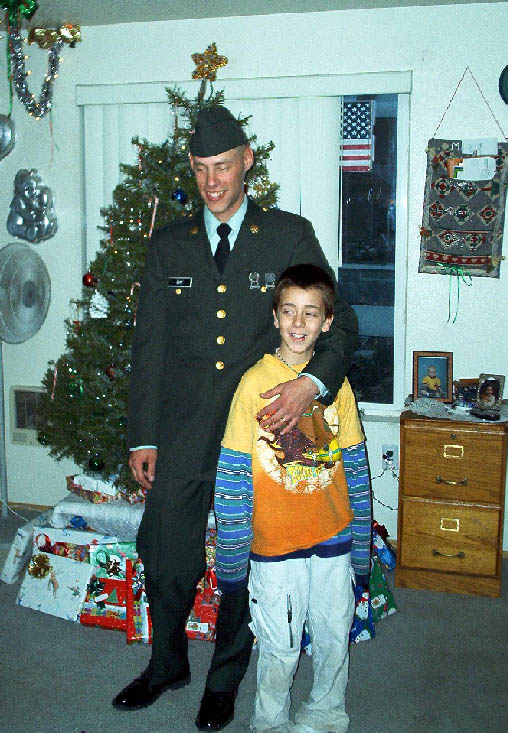 Pvt. Josh Day with his brother Stefan.
Stefan was so happy to have his brother home at last. He was a little in awe of the uniform.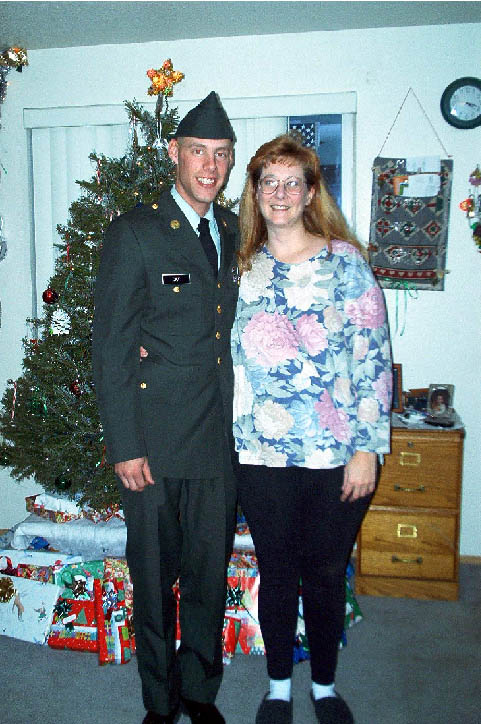 All I really wanted for Christmas was to have my boy home....Santa was kind to me this year.
Pvt. Joshua Day and mom.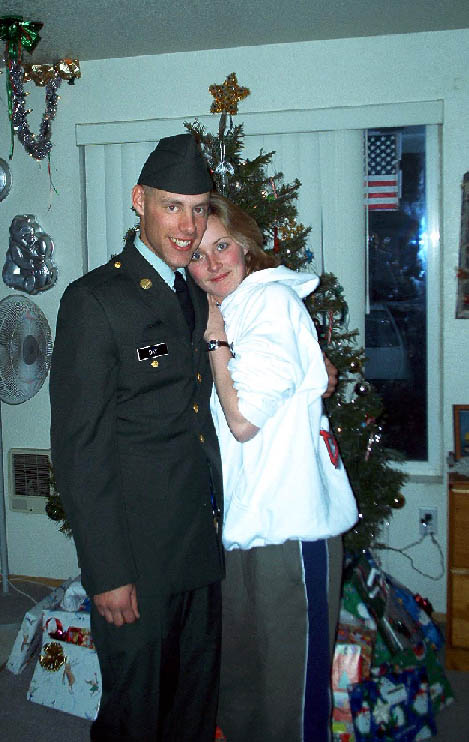 Can you get any cuter than this?
I think someone was truly happy to see her husband after 3 long months.
Pvt. Joshua Day and wife, Roshelle Day.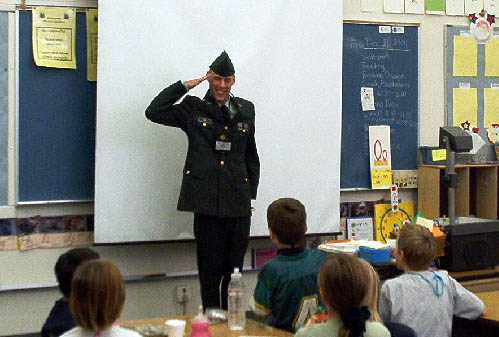 During his visit home on leave, Josh visited Stefan's 2nd grade classroom.
He talked with them for about 20 minutes about Army life.
The kids have written cards to him and supported him in his military jaunt.
Pvt. Day talks to the class.
They had lot's of questions for him, esp. about shooting and blowing things up.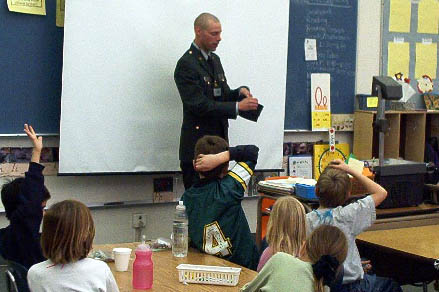 Here Josh is showing them how you operate a grenade.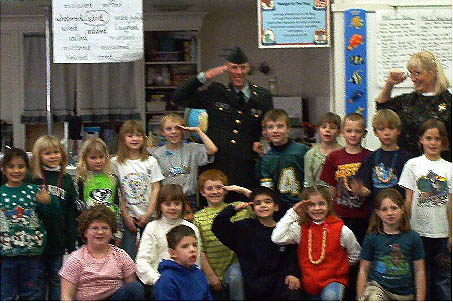 Pvt. Day with the entire class.
Unfortunately, Stefan got behind another child, next to Josh.

[ Home ] [ Current News ] [ Birthdays ] [ Family Photos ] [ Funnies ] [ Addresses/Email ] [ Favorite Links ] [ Writers Corner ]